The Higher Education Policy Institute was established in 2002 to shape the higher education policy debate through evidence. We are UK-wide, independent and non-partisan. We are funded by organisations and universities that wish to see a vibrant higher education debate as well as through our own events.
Our editorial independence is guarded by an Advisory Board and our Trustees, who conduct a peer review process on all our major projects.
HEPI is a company limited by guarantee and a registered charity.
Income and expenditure
We aim to be transparent on our funding, which varies a little from year to year. Broadly speaking, subscriptions from higher education institutions (listed here) provide 45% of our income; corporate Partners (here) provide 30% of income; events raise 15% of income; and the rest comes from co-sponsored projects.
Our spending is generally in the region of half a million pounds a year. As a charity, we cannot make a profit and, if there is a surplus, it is cautiously invested as charitable reserves for future use. Our expenditure for a typical year looks like this.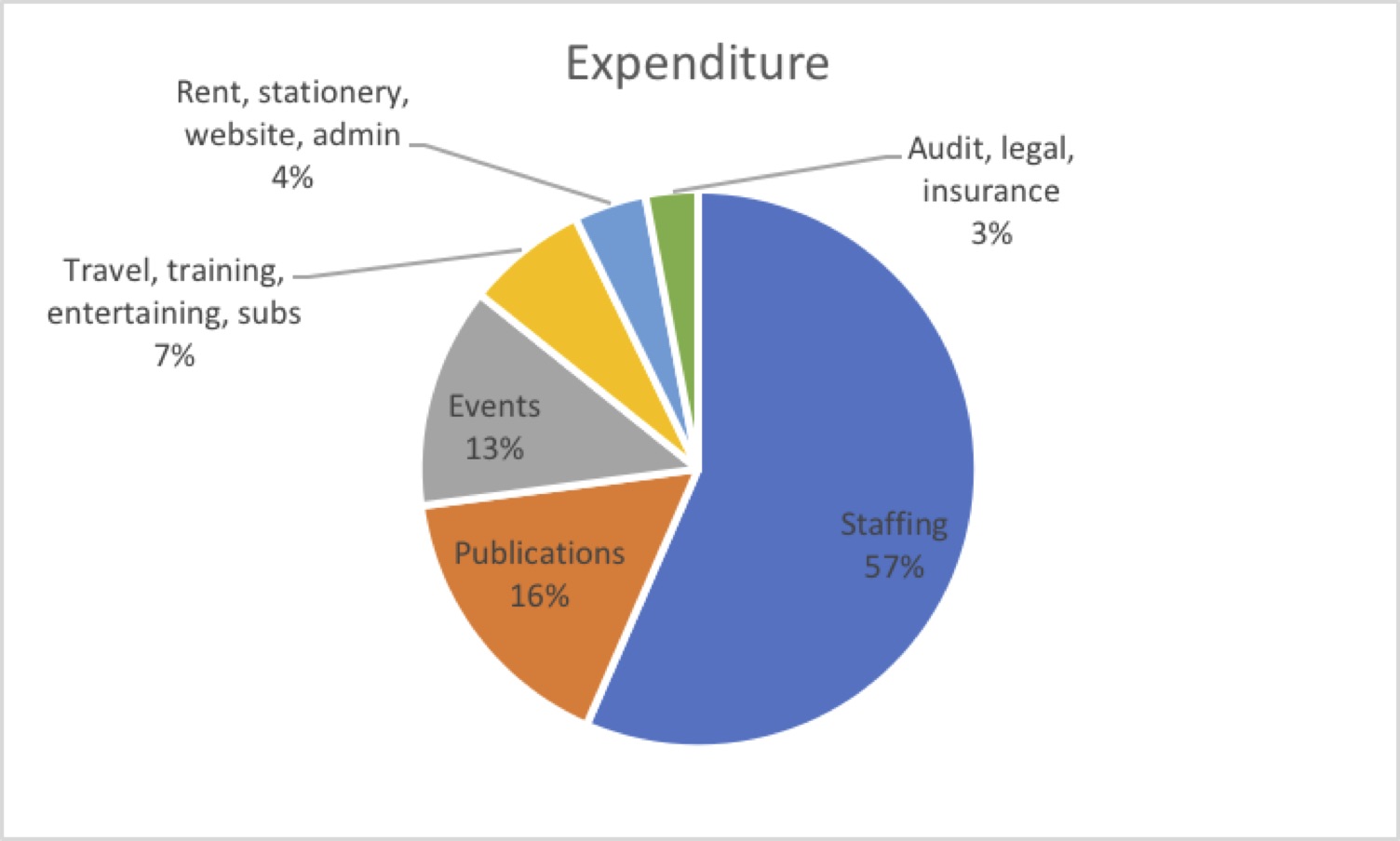 Our Accounts and Trustees' Reports are available on the Charity Commission website.